Blockchain-based IoT-Platform for Smart Supply Chains
Context and challenges
CircularBlock (#CB) is an innovation project that aims at enabling highly secure, automated, smart monitoring, transaction and auditing processes for critical assets (time-limited, fragile, high-value or hazardous) across the entire lifecycle.
#CB follows a unique approach combining:
1. Seamless Tracking & Tracing
full transparency in all phases of the asset lifecycle
automated event detection and quicker responses to critical events
2. Smart Transactions
instantaneous verification and fraud protection
automatized payments; reduced transaction efforts/costs
#CB is enabled by state-of-the-art technologies that are integrated in an easy-to-use, peer-to-peer platform that is:
modular, easy-to-integrate tracking devices (advanced sensors)
wireless communication (IoT-networking, 5G)
complex event detection (advanced analytics)
automated, trackable and irreversible transactions, e.g. pay-by-use (Smart Contracts)
advanced encryption (Blockchain)
#CB aims to overcome current limitations of existing supply chain solutions, especially for SMEs:
limited transparency along the asset lifecycle (e.g. OEM has no information about the clients of its distributors) -> entire lifecycle more transparent and better manageable
potential to integrate advanced analytics not exploited -> predictive supply chain
potential to enable new business models not exploited -> pay-by-use + proactive delivery
poor acceptance due to complexity and high integration effort of current systems -> plug&play, ultra-low infrastructure req.
#CB is tested and validated with relevant industrial stakeholders to set new guidelines for worldwide implementation of trustworthy monitoring and auditing processes.
Objectives
Developing an easy-to-use, peer-to-peer platform for smart monitoring, transactions and auditing of critical assets. The platform suits the needs of SMEs and allows to create value-adding services on top of an existing product portfolio – moving increasingly to customer-oriented value creation.
Partners and funding
Switzerland Innovation Park (Biel/Bienne)
Inselspital University Hospital (Bern)
Blaser SwissLube AG (Rüegsau)
InoTex AG (Bern)
Swissgenetics (Zollikofen)
See Your Box Sàrl (Renens)
Funded by InnoSuisse – Swiss Innovation Agency
Results
The project developed a blockchain based Hyperledger platform that uses RFID tags to monitor and track items related to several use cases:
Monitor clean and dirty clothes washed and rented by Elis
Monitor the containers with lubricants produced by Blaser Swisslube
Monitor the containers with high quality semen produced by Swissgenetics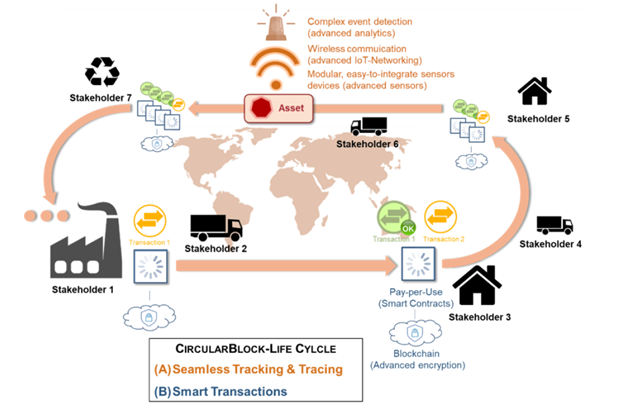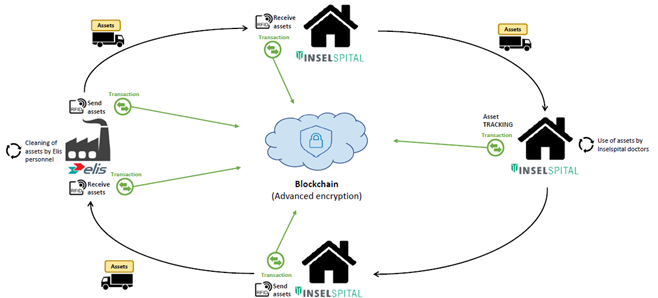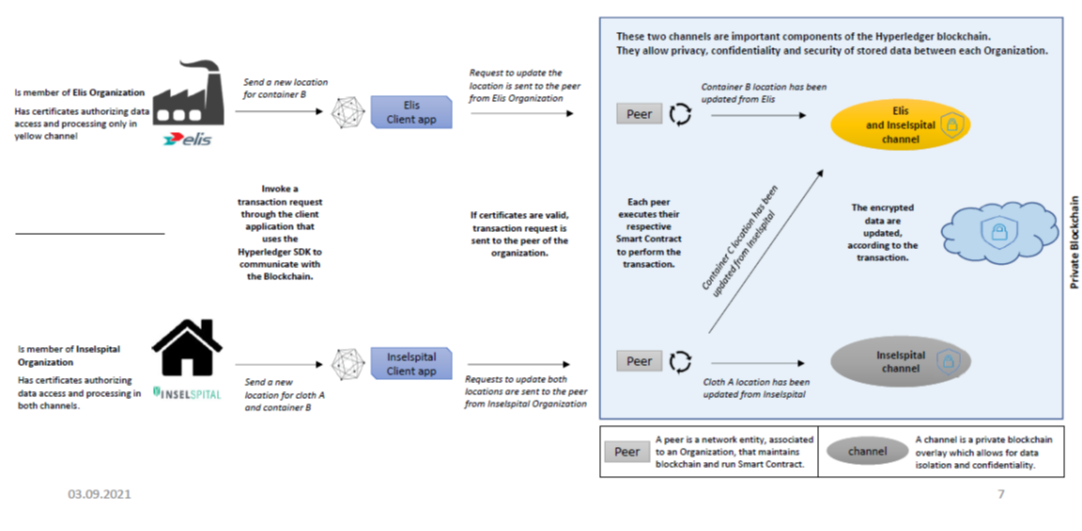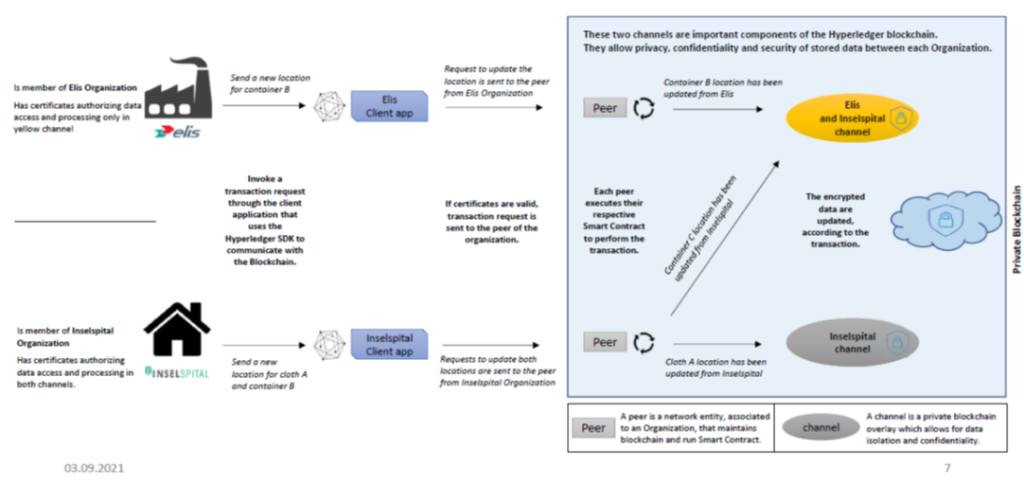 Valorisation
G. Griesser, J. D Costa, N. Marina, and N. Ouerhani, Circular Block #CB Blockchain-based IoT-Platform for Smart Supply Chains, poster, Swiss Cyber Security Days 2021, February 2021.
Project Manager