Business Management Bachelor's Degree in Business Information Technology
Highly qualified, the management IT specialist is the link between business management and IT.
The course
Recognised and appreciated by employers, the Bachelor's Degree of Science in Business Information Technology is focused on specific and developing fields adapted to companies' needs.
Content
The curriculum of the Bachelor's Degree of Science in Business Information consists of three study areas which meet the multidisciplinary profile of the profession.
Management and Communication
Management, Project Management, Human Resources, Marketing, Communication and Languages.
Management Information Systems
Specific notions of the management information systems profession, modelling of processes and data and their valorisation.
Programming, computer infrastructure and networks, computer security and emerging digital technologies.
Specific modules which are regularly adapted to the regional economic fabric, as well as common modules with the HEG/University of Applied Sciences of Geneva and Valais complete the course plan.
Title issued
An HES-SO Bachelor's Degree of Science in Business Information Technology
Duration and organisation
Studies in Business Information last three years full time or four years part time.
From the academic year 2023-2024 onwards, part-time training is provided two full days per week.
The teaching venue is Neuchâtel and the language of instruction is French.
Part of the course can be followed abroad, within the framework of international agreements in a partner school.
Detailed information on the organisation of the studies is available on the French version of the website.
Study fees
The annual registration and tuition fees are identical for all universities of management in the French-speaking part of Switzerland:
A one-off registration fee of CHF 150 is charged
The tuition fee is CHF 500 per semester, not including course materials.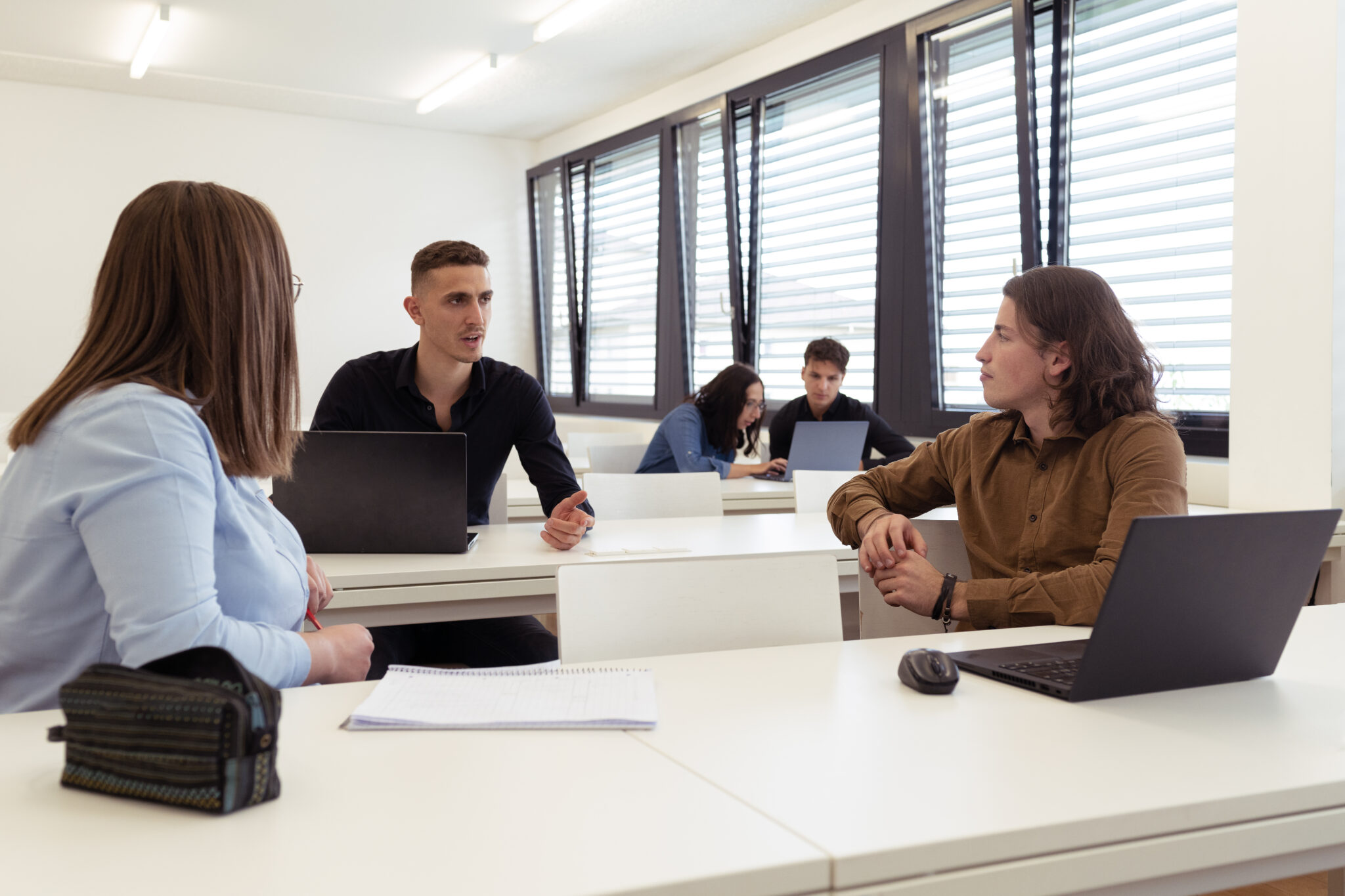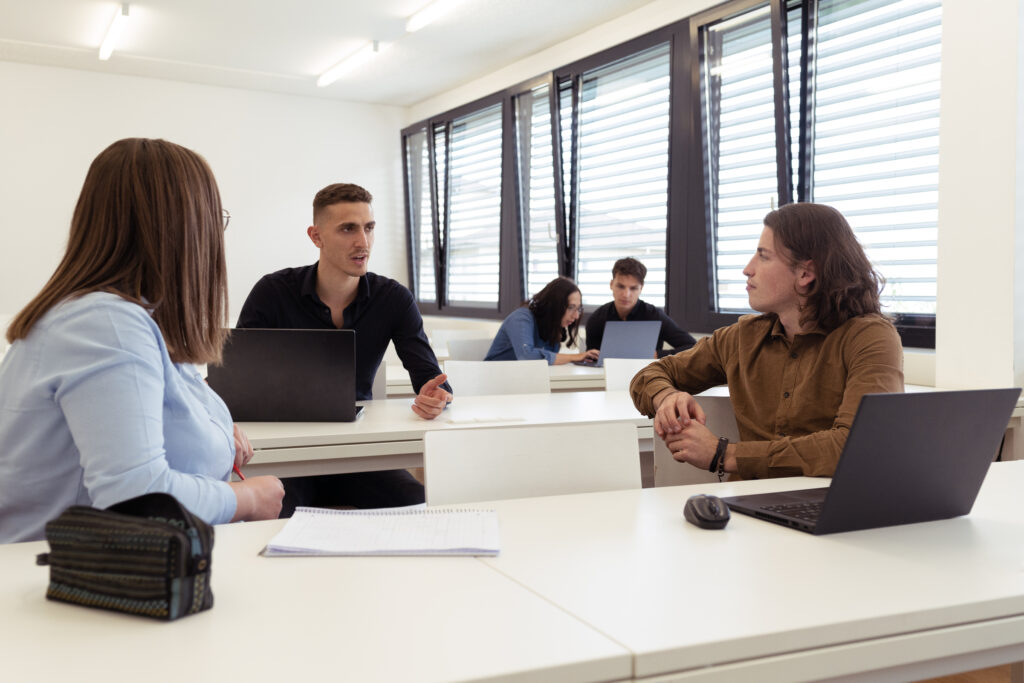 Admission
This course is open to holders of various Swiss diplomas, such as; professional maturity, gymnasium maturity, etc. and recognised foreign diplomas/ qualifications, please contact administration for further details.
Perspectives
As a key player in the digital society, the management computer specialist plays a role in mediating between the economic and the technical world. They analyse, design, implement, integrate, operate and manage an organisation's information system in close collaboration with its partners. Using their technical and human skills, they exploit the potential of digital data to create value for their organisation and its partners, adapting to the cultural, economic, technological and social context.
Thanks to their multi-faceted training, business informaticians can work in a variety of functions in the following areas:
IT application development (cloud, web, mobile, etc.)
Data Analysis/ Business Intelligence/ Data Science
Infrastructure and networks
Launching Start-ups
Cybersecurity
Information system design and architecture
Implementation of business management software (ERP, CRM, PLM, etc.)
IT Project Management
Technology and Science Assessment (TSA)
Artificial Intelligence
Consulting
IT Auditing
Business Analysis
Protected and recognised by the Swiss Confederation, the title of a Bachelor's Degree in Business Information Technology opens access to the world of work, as well as to the pursuit of a Master's Degree or post-graduate studies in Switzerland and abroad.