The Haute Ecole Arc is managed by the General Management. The latter answers to the Strategic Committee, which is composed of the State Councillors and Ministers of the three Bern cantons.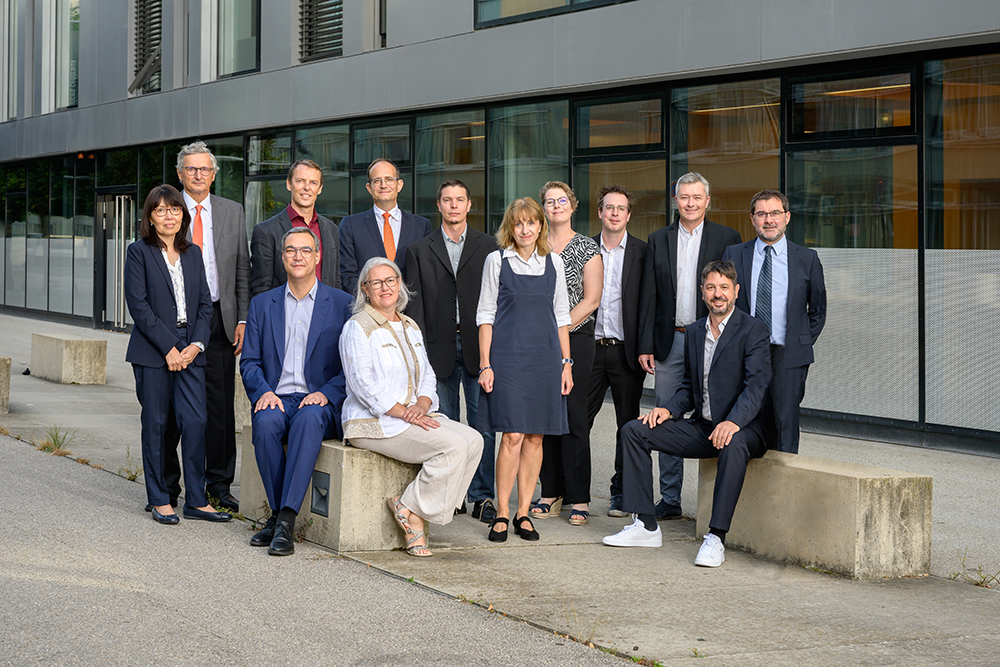 Governance of HE-Arc
The Stratigic Committee
The Haute Ecole Arc is agile and has a short decision-making circuit, as it reports directly to the Strategic Committee. The latter is composed of the State Councillors and Ministers in charge ineducation of the cantons of Bern, Jura and Neuchâtel:
Bern – Councillor Christine HÄSLER Jura – Minister Martial COURTET, President Neuchâtel – Councillor Crystel Graf
This committee decides the future of the tertiary education institution through a four-year performance contract.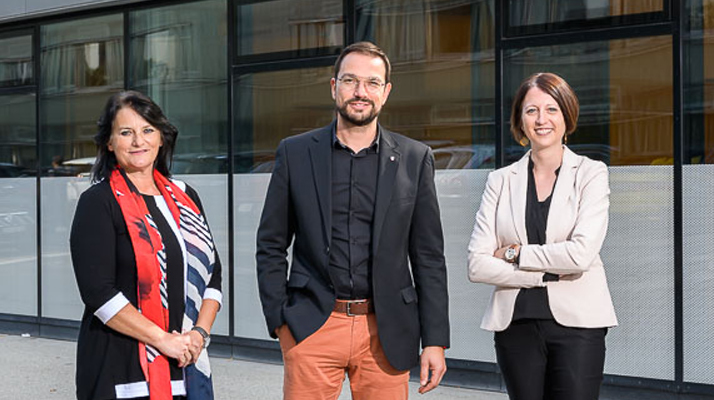 General management
The Executive Board of the Haute Ecole Arc is composed of the General Director, the directors of the four studying departments, as well as, the general secretary and the finance manager.
The Executive Board steers and coordinates the activities of the school's four educational fields and the central services. The four-year performance contract with the cantons and the performance mandate signed with the HES-SO contain its main objectives of action.
The members of the Executive Board sit on the General management Board which meets every fortnight and in which the heads of the transversal departments (quality, international relations, sustainability, regional anchoring and communication, aR&D and technology transfer, IT and legal) also sit.
Members of the Executive Board and the Management Committee :
Members of the Management Committee
In addition to the members of the Executive board :
Other key bodies of the HE-Arc
Interparliamentary Committee
The HE-Arc Interparliamentary Commission was created by the signatory cantons of the HE-Arc BEJUNE Convention and is composed of five members per canton from the cantonal parliaments. It is responsible for the interparliamentary management control of the HE-Arc and is in particular competent of examining the institution's strategic objectives, the performance contract, the multi-year planning and the operating and investment budget and accounts.
HE-Arc organisation chart
The Staff Council is composed of eleven to fifteen members representing the HE-Arc staff. Elected by their peers, they represent different categories of employees (teachers, administrative staff, technical staff and intermediate staff). It has the power to give prior notice on matters relating to working conditions and remuneration, to participate in the adoption of Staff Regulations and other procedures, to give prior notice or to make proposals on any other general matter of interest to staff.
HE-Arc organisation chart
The Student Council is composed of a maximum of seven members from the students enrolled at the HE-Arc and elected by their peers and it can deal with any general issue of interest to students and the HE-Arc General Management is consulted on these matters.
HE-Arc organisation chart
The Appeals Commission has the task of first hearing appeals made by candidates and students against the decisions of the Haute Ecole Arc bodies. It is also responsible for disputes relating to employment relationships.