"Amazing: students who have completed an international mobility project have positively increased their skills in six months, whereas this progress in a classic study cycle without mobility would have taken four years!"
An enriching personal experience!
The HE-Arc encourages its students to acquire additional skills by giving them the opportunity to study in Switzerland or abroad during study semesters and internships. The credits obtained during these stays are recognised as part of the qualification.
HE‐Arc partnerships around the world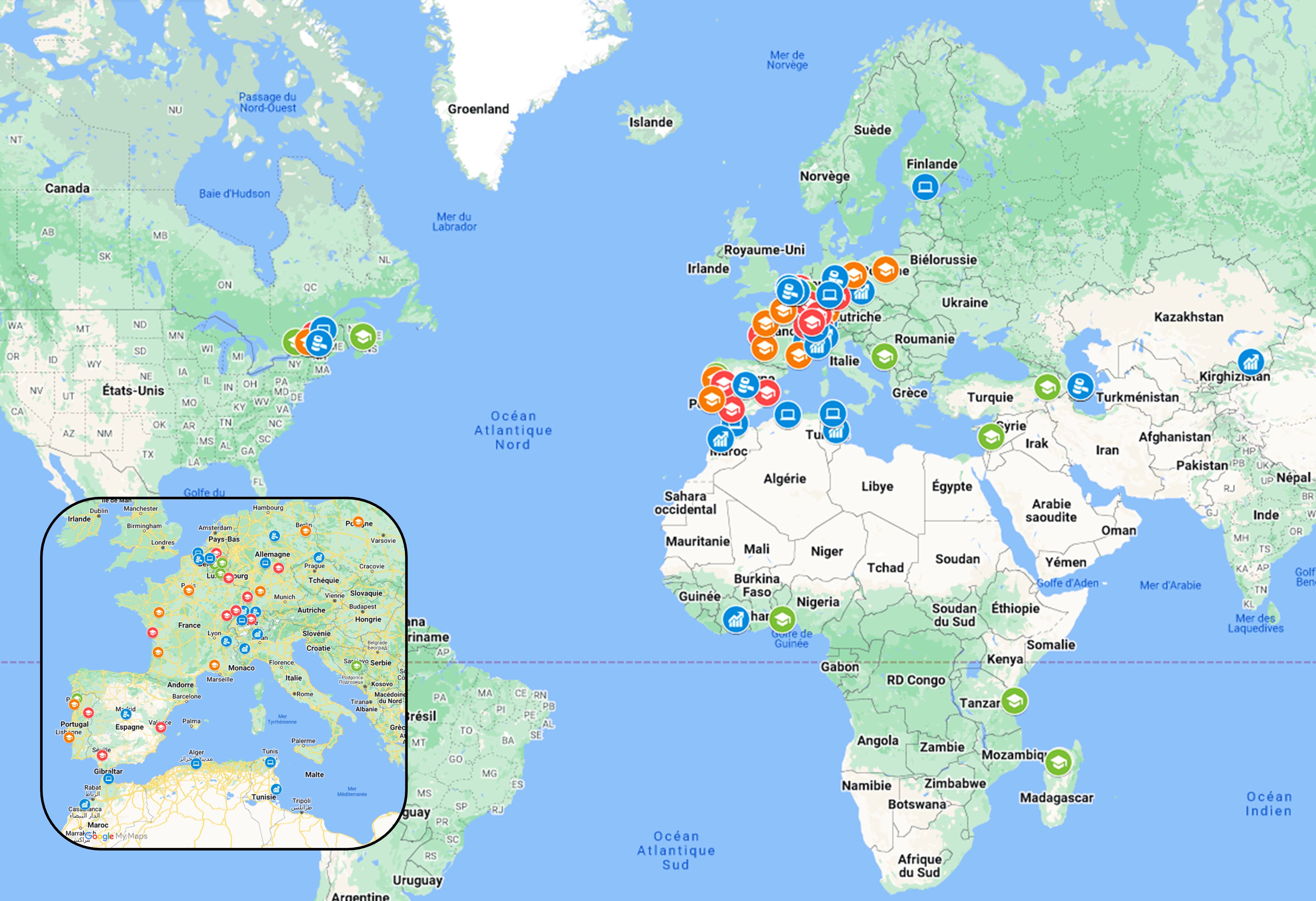 1.Eligibility requirements
Ensure:
the opportunities offered by your field of study (level of study, modules acquired, period of stay)
the required language level. Your language level must correspond to the requirements of the host institution and your field of study.
2. Choice of host institution
You must choose the partner with which you wish to carry out your project. All partners are listed on the interactive map ou or directly on the website of the relevant course area. If your project concerns a country or partner which is not listed, please indicate this on your application form so that the feasibility of your mobility project can be determined.
3. What are the deadlines ?
Please contact the mobility office for more information. Please note: it can take several months to compile a mobility file, due to the conditions of entry into the countries.
4. Application form
You can contact Ms Cléa Bene to obtain the application form.
The non-allocation of an exchange place is not subject to objection or appeal.
For european destinations
When your application is submitted, eligible financial aid is examined and awarded by the HE-Arc Mobility team. For information purposes, the table below shows the amounts for the current year:
For mobility outside Europe
The grants are determined on a case-by-case basis. Information can be obtained from the HE-Arc Mobility team.