Mechatronics is a discipline that links mechanics and electronics. It is often compared to automation – the science of autonomously operating systems – and to real-time or industrial computing.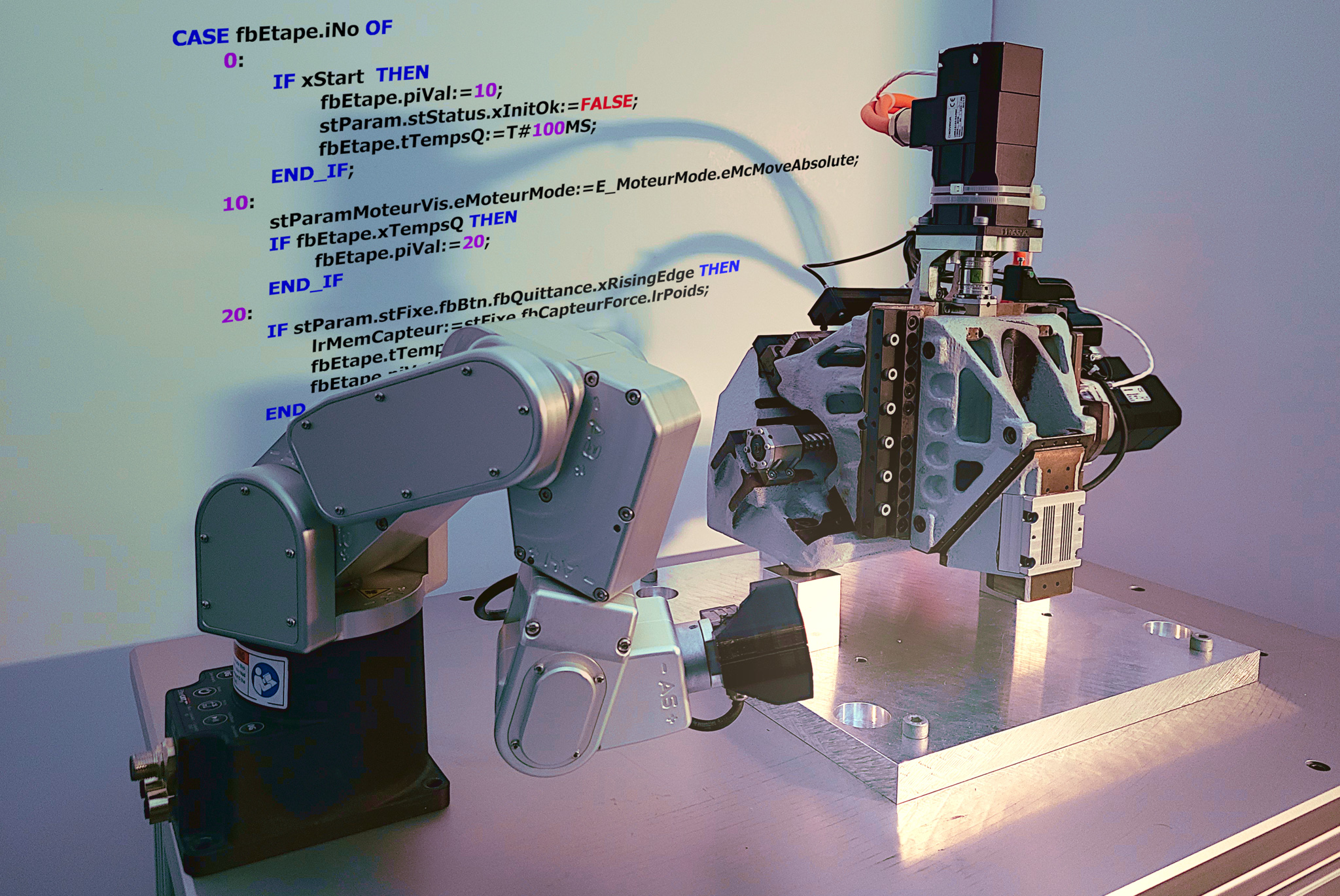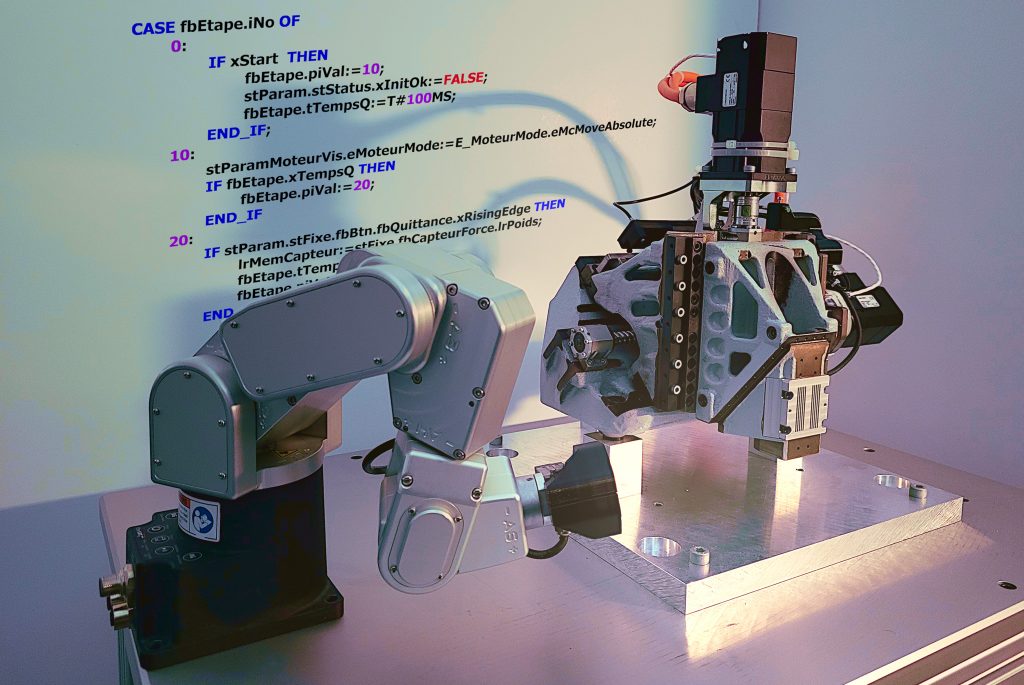 Skills
A real-time system must be able to perform an action within precise time constraints: in control systems, for example, the results provided are just as important as the time frame in which they are given.
We support you in the study and design phases of your mechatronic projects, as well as in your approach to the automation of production means, with our expertise in:
Programmable Logic Controller (PLC): defining and implementing the appropriate architecture, finding the most appropriate hardware and finally supporting the programming of the system. Recognized expertise on Beckhoff/Codesys PLCs
Control: define and implement complex macros for numerical control systems to improve machine setup or production processes
We support you in the different phases of characterization and sizing of the electric actuators of your future projects or existing machines.
We bring you our experience in setting up assembly lines for different types of production, especially in the following areas:
Programmable Logic Controller: various types of PLCs
Industrial robotics: Cartesian, SCARA, articulated, delta, etc.
Supervisory HMI: WPF and C#
External communication services: OPC-UA, cloud link
Industrial vision: 2D, thermal, etc.
Team
Professors
Senior Researchers
Research Assistants
Technical Assistants
Services and Equipment
More services and equipment
Projects
More projects